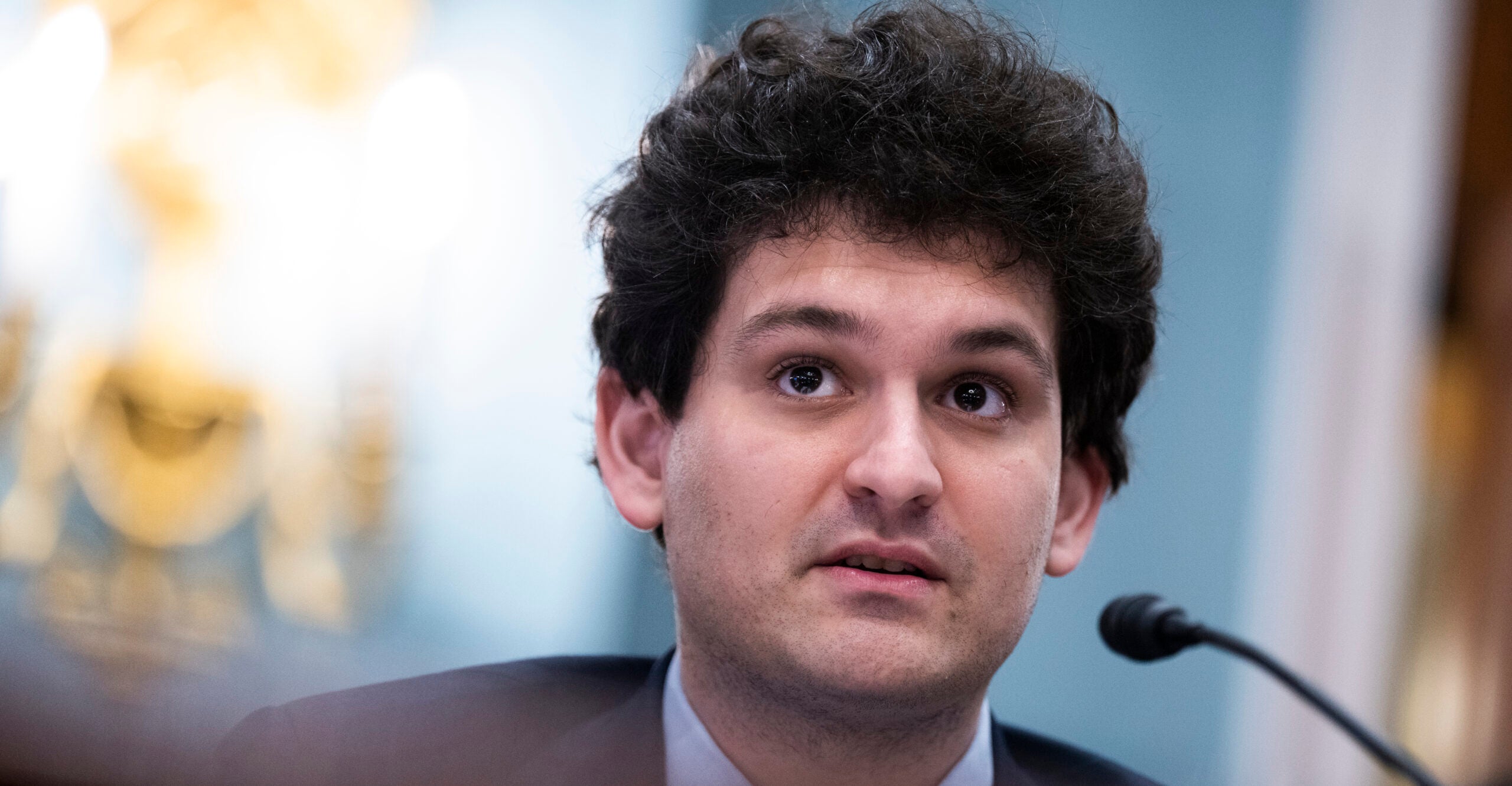 A Republican lawmaker on the House Financial Services Committee says the panel will look into a committee Democrat's hiring three years ago of the brother of Samuel Bankman-Fried, whose cryptocurrency empire collapsed last week.
"While there is still much to be learned and investigated, it appears FTX founder Sam Bankman-Fried and his family had no shortage of influence within the Democrat Party," Rep. Barry Loudermilk, R-Ga., told The Daily Signal on Thursday evening.
In an email, Loudermilk said that influence "could amount to conflicts of interest, especially if individuals within the Democrat Party accepted money with knowledge of potential criminal activity occurring at FTX."
Roman Jankowski, senior investigative counsel for The Heritage Foundation's Oversight Project, reported exclusively Tuesday in The Daily Signal that Bankman-Fried's younger brother, Gabe, worked for two years as a legislative correspondent on the House Financial Services Committee. (The Daily Signal is Heritage's multimedia news organization.)
Rep. Sean Casten, D-Ill., hired Gabe Bankman-Fried and the FTX chief executive's younger brother joined the staff of the Financial Services Committee in January 2019, Jankowski reported. Casten was named to the committee that same month after first being elected to the House in November 2018.
The Daily Signal's Jankowski also reported Tuesday that Gabe Bankman-Fried is now director of Guarding Against Pandemics, an organization created by his brother Sam in 2020 to lobby Congress to support $30 billion in pandemic prevention included in the Biden administration-backed infrastructure legislation.
Democrats on the House Financial Services Committee plan to hold a hearing in December on the collapse of FTX. The cryptocurrency company's CEO, Sam Bankman-Fried, recently donated tens of millions to Democrat candidates and causes.
After gaining a slim House majority in the Nov. 8 midterm elections, Republicans will take control of the chamber Jan. 3. They then would be in a position to direct the Financial Services Committee's investigative steps on FTX or any other matter.
The Financial Services Committee oversees regulation of cryptocurrency companies such as FTX, co-founded in May 2019 by Sam Bankman-Fried and Gary Wang. The House committee also oversees regulation of hedge funds such as Alameda Research, which Sam Bankman-Fried helped found in 2017.
According to Federal Election Commission data, Sam Bankman-Fried donated around $38 million to Democrat candidates and causes in the 2022 midterm election cycle. He also contributed $2,800 to Joe Biden's presidential campaign in 2020.
Bankman-Fried, 30, resigned last Friday as chief executive officer of FTX after losing nearly $16 billion within a week. His crypto company filed for Chapter 11 bankruptcy.
"The fact that a company that was supposedly worth billions of dollars collapsed within a matter of days, and $1 billion to $2 billion in customer funds just vanished, is equally concerning," Loudermilk, who was elected to a fourth term last week, told The Daily Signal in the email.
"Additionally, what did the SEC [Securities and Exchange Commission] know and when did they know it? And is it a coincidence, given FTX's involvement in the Democrat Party, that they filed for bankruptcy only days after the 2022 midterm elections?" Loudermilk said.
"These are the kinds of questions the House Financial Services Committee and a Republican majority must thoroughly investigate."
Gabe Bankman-Fried, FTX, and Casten did not respond to The Daily Signal's continued requests for comment.
Ken McIntyre contributed to this report.
Have an opinion about this article? To sound off, please email [email protected] and we'll consider publishing your edited remarks in our regular "We Hear You" feature. Remember to include the url or headline of the article plus your name and town and/or state.